We are running from one part of Paris to the other after the music party the night before. The cool breeze makes the day a little less hot but at the same time it seems to blow the minutes away faster than normal and we are accumulating a terrible delay. The Ville Lumière is as always in bloom, always different, always the same as the last time you left it. On this tour, his spring seems to be covered with craft beer, with the opening of new breweries, meeting places and pubs, taprooms, beer shops and retailers scattered all over the alleys and streets of Paris. The Paris scene seems more than alive and it does it in the most Parisian way of all, equipping itself with incredible terraces and manipulating its tight spaces to fit complete plants of hundreds of liters. To make this sudden flowering even more fascinating is that, for the same prices – and an enormously high cost of mais c'est Paris – we found ourselves paying more for a Jupilier (when it went well) than for these craft beers. While we are there, Route de la Bière is also in full swing, a Parisian brewery tour that for € 20 guarantees you 10 beers from the participating craft breweries and makes everything even more hectic and fascinating. Pas mal cette façon de vivre Paris.
Ici c'est La Goutte d'Or
https://brasserielagouttedor.com/ | 28, Rue de la Goutte d'Or, 75018
Price: €€ | Tasted Beers: Ernestine IPA – Pas du Going Saison – Petit Grain Grape Ale*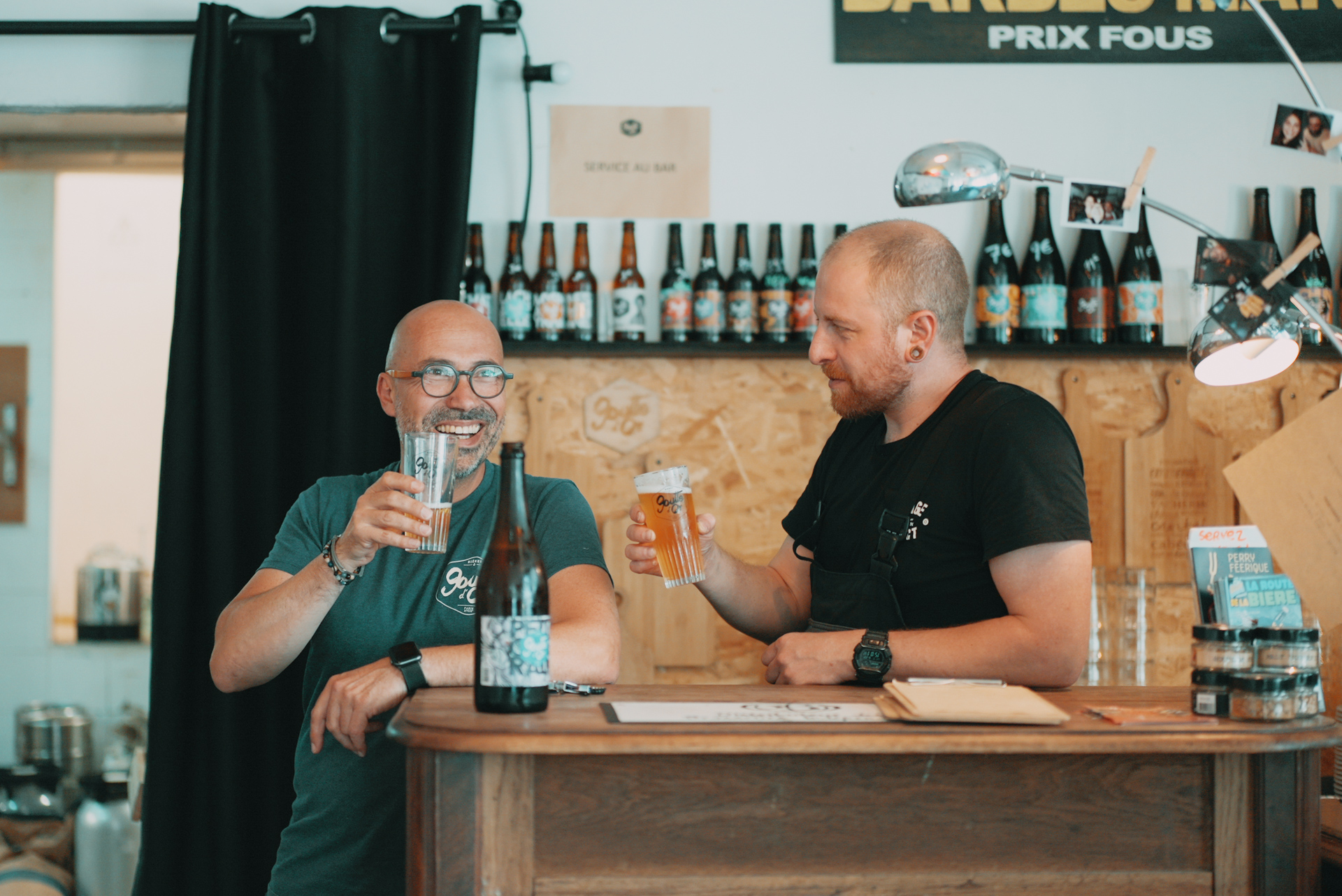 Our first stop takes us inside the laboratory of La Goutte d'Or, the first craft brewery in Paris and one of the first in France, which we reach after a slight climb near the Barbès metro. Although the 18th arrondissement is located under one of the nerve centers of Parisian tourism, Clignancourt is a working-class neighborhood in all aspects, resisting to the erosion of the city center and welcoming you with junk markets and momentary gusts of sweet smells from the bakers along the Street.
Antoine, together with Thierry, founded the craft brewery in 2012 directly here, fitting the plant into what was probably a former shop at the crossroads of the most central rues: "We grew up nearby", he says, "What we wanted was to create in the neighborhood a meeting point. When we started the idea was to tell the many cultures that make up the area, we started with the Chateau Rouge a Red Ale which, using spices (hibiscus and chilli), celebrates African culture and then we continued with Chapelle, Witbier with chai, the typical Indian tea, then Ernestine and gradually Myrha, Louise Louise and Phen Phen. Today these beers represent our main production while here, since 2018, we have dedicated ourselves entirely to the development of beers through wild fermentations ". Wild Beer, he tells me, I look around and ask him, here? Under Montmartre, between the Clignacourt labyrinth? "Yes" replies Antoine smiling.
Then there is Joel, a New Zealand master brewer who arrived a few months ago after a long wandering through breweries and beer hunter experiences, to accompany Antoine on this journey. When we talk about a wild laboratory we are not joking, as Joel tells us while he pours Pas du Coing into the glass – a very enjoyable Saison spent two months in cask with the addition of the monk fruit – his veneration for the world of yeasts has brought him hunting for indigenous yeast among the Parisian parks, in search of probably the most truthful soul of the whole of Paris: "What I've always liked to do, since the days of 40FT, is to study how types of productions, of yeasts and unusual ingredients, sometimes together to develop sour beers, other times more classic styles, therefore always looking for new combinations, which means studying and collecting yeasts around the city to find its most indigenous part, or collaborating with restaurants here in the area and try their experiences by exchanging tricks and knowledge. Right now Paris is probably one of the most exciting places to be now for craft beer ale. Being able to create wild fermentations here, directly in the city even more ".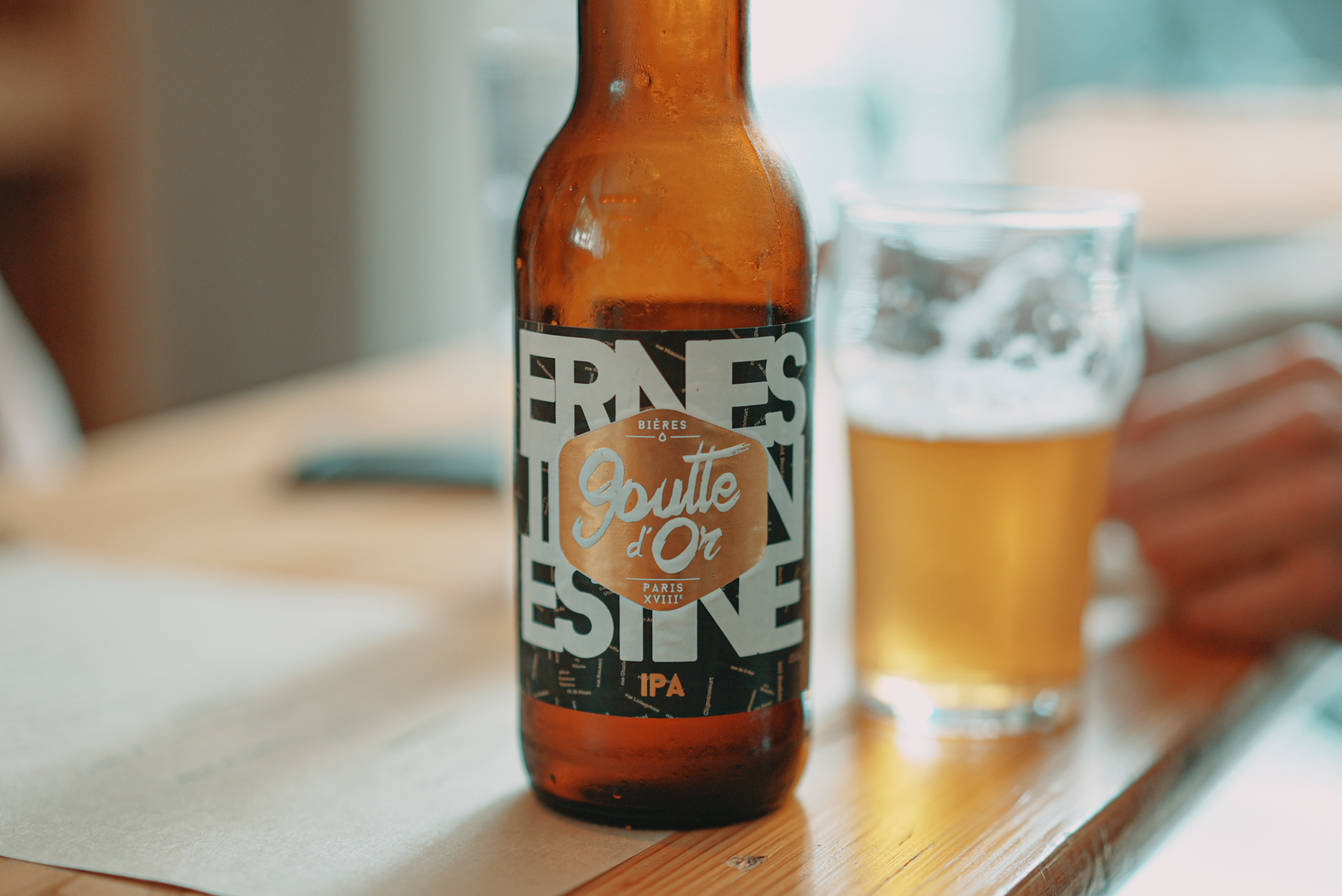 Ici c'est Paname Brewing
https://www.panamebrewingcompany.com/ 
41 bis Quai de la Loire 75019 (Tap House) / 14 Av. Edouard Vaillant 93500 Pantin (Brewery)
Price: €€€ / Tasted Beers: Barge du Canal IPA / Peated Lager / Pastry Sour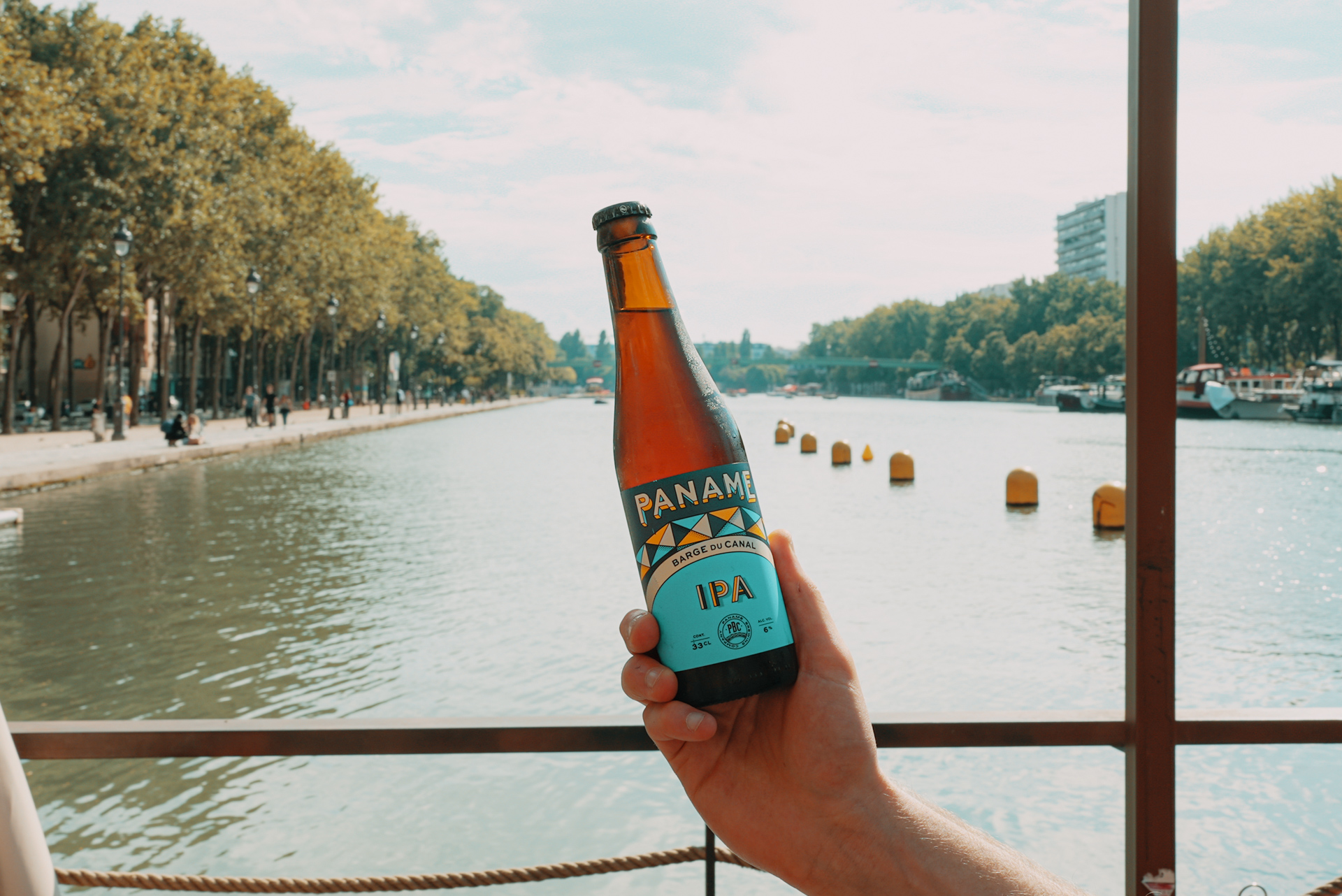 The list of desolés is already packed when we join Filippo and Manon at Paname Brewing's tap house, this immense building that glitters and sways on the river. It's not hard to see why La Villette is Paris's up and coming new neighborhood. Paname Brewing is an intuition of four foreign partners who found a jewel on the banks of the Seine and who decided to transform into a craft brewery in 2015, investing heavily in the project and a 500-liter plant wedged in a series of tunnels that supplies exclusively the restaurant following a form of brewing self-sufficiency:
Sometimes we find ourselves having to produce constantly because everything ends on weekends. The fact that the pub is so popular allows us to experiment and try some anomalous productions, playing with ingredients and presenting new inventions.
From 2017/18 Paname inaugurated the new brewery in Pantin at the Cité Fertile, just outside Paris, to cover a large part of the Île de France, the year in which Filippo Ambrosi arrived at the helm after the experience at Montegioco (Italy). Paname's style and beers speak the right language for beginners (hence the Smash series that plays with few ingredients to introduce new drinkers) with a few strokes even for the most experienced and they are one of the engines for craft transformation of the city, in the way in which they manage to interact with all types of drinkers: "Here in Paris, craft beer is constantly evolving but this means that there is even more need to work on culture, on how to drink and on what it is the best way to offer it to the drinker ".
Frederick, of Italian-Belgian origins, arrived in the neighborhood ten years ago, crossing Lambrate and its divinities, is the person in charge of the Paname tap house, who told us about the evolution of the nineteenth: "La Villette has not always been like this , indeed, here was the port and customs center of the city, with warehouses like this one we are in today. During the First World War there were several gangs that fought for the domination of the neighborhood, there were the Apaches, les Costauds and its past as Peaky Blinders kicked off the imaginary of Paname Brewing. Together with us, the other realities have helped to relaunch the neighborhood in recent years, a series of openings that have made the neighborhood even more alive and busy. ". After a first drink, while the sun reflects on the water and the terrace is still quiet it is not difficult to imagine why a stop on the weekend, when the bbq is open and remains hot all day, could be a good way to enjoy the canal à la parisienne.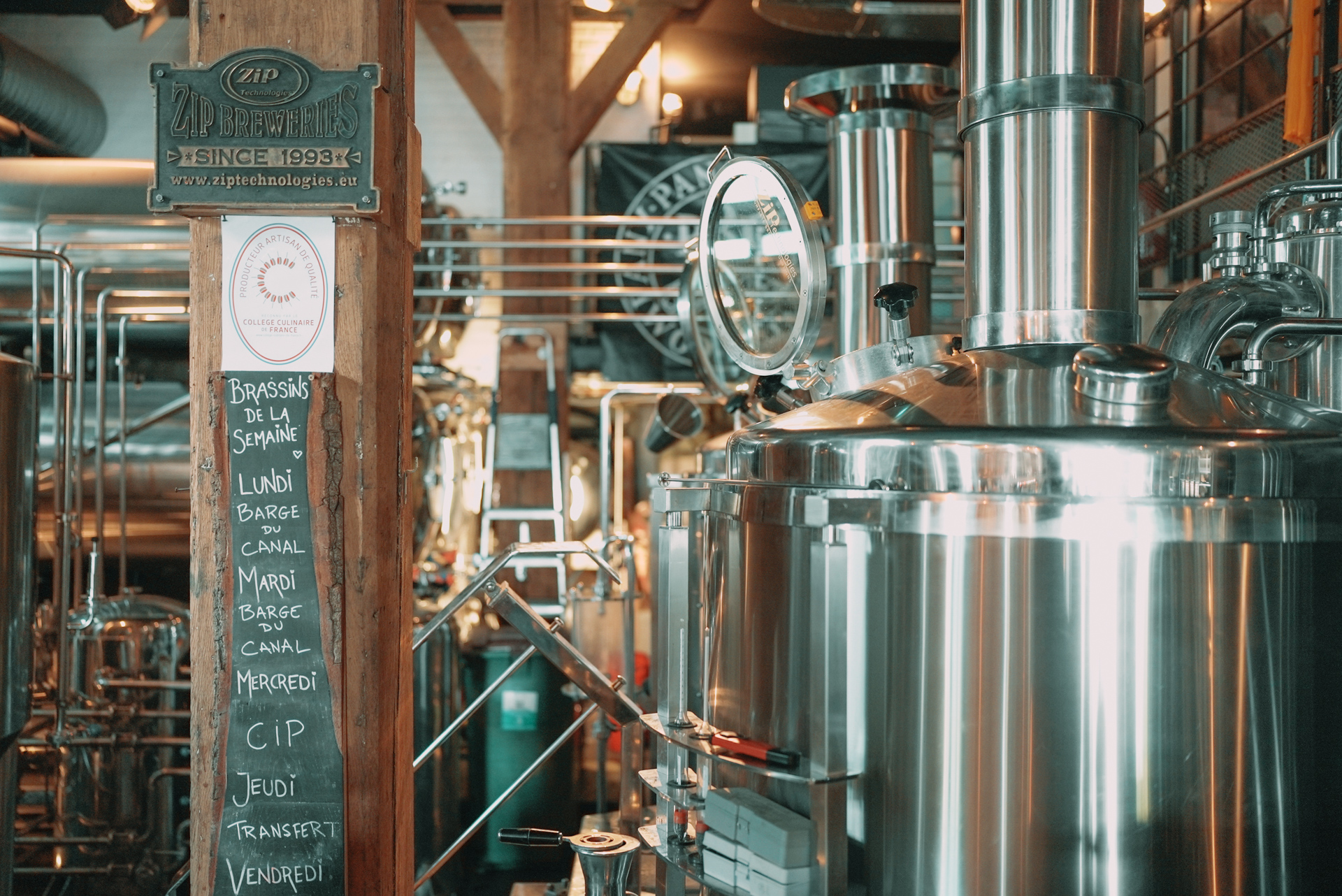 Ici c'est Les Cuves de Fauve
https://fauvebiere.com/ | 64 rue de Charonne 75011
Price: €€ / Tasted Beers: Lagon Lagune Pale Ale / Regard Complice IPA / Drôle D'Oiseau Berliner Weisse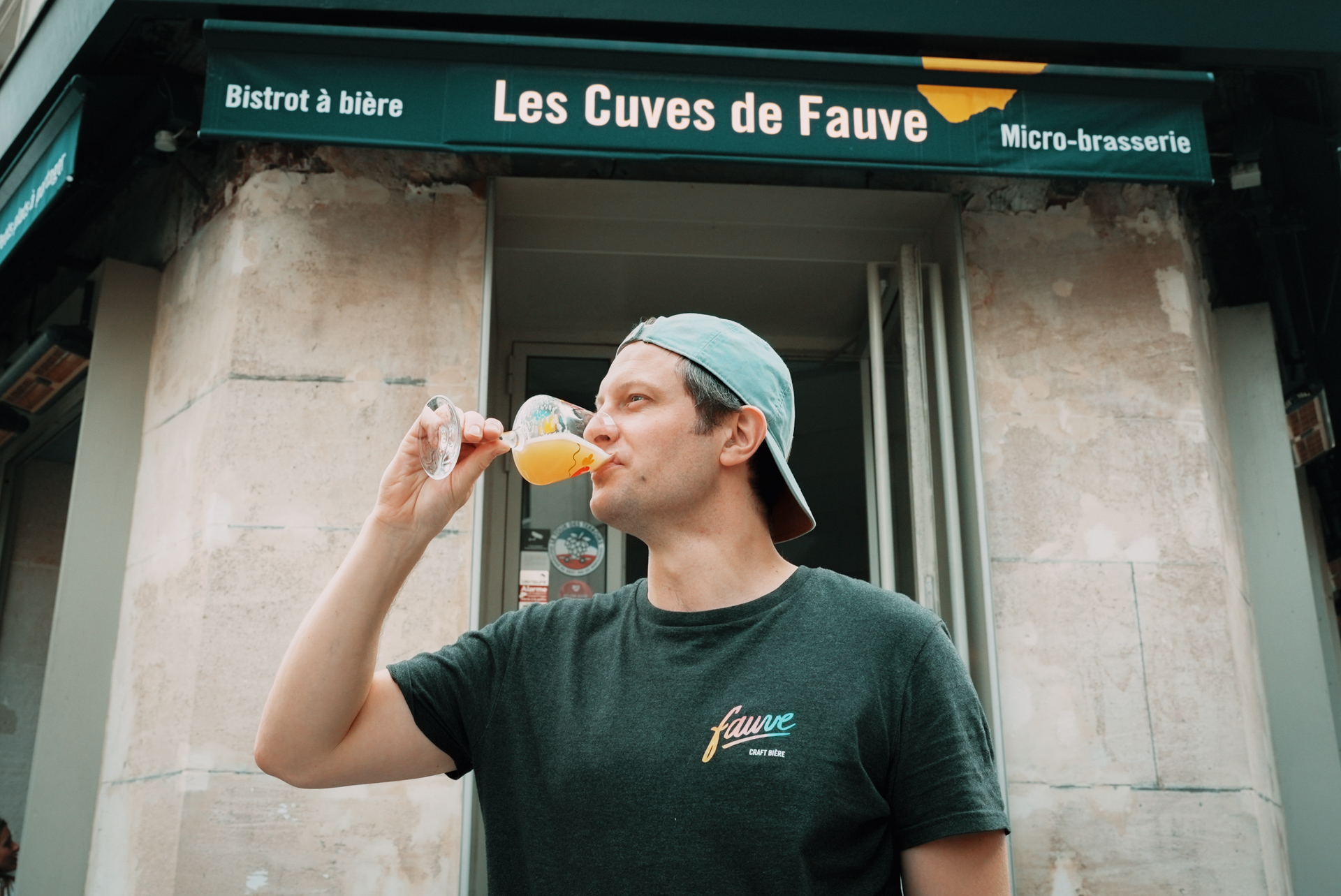 If Quai de la Loire is considered the place of the moment for aperòs, Bastille has become a gastronomic mecca, combining the questionable but perfect proposal for the university crowd with the more refined one of chef Grébaut of Septime. At the crossroads with Passage Dallery, Antoine and Cyprien have founded Les Cuves de Fauve, a sort of artistic brewery and tap room in which it is unpredictable what you will drink from month to month, with a kitchen and a design that combines the Parisian bistro – windows large and open in summer, single-colored tables – and the New York's torn walls where the production plant is located:
"Three years ago we decided to open our craft brewery here in Paris, then Covid arrived and we started with deliveries, allowing us to continue and make ourselves known. At that moment, even though we had just arrived, the demand was so high that we didn't have time to prepare a beer that we already had to think about the new one ".
Half a tap room, a local means of experimentation, Les Cuves de Fauve explodes with 16 thorns between house productions (always in constant change), collaborations in the making and beers from all over the world, to which you are introduced and infected by the euphoria of Antoine. His enthusiasm is overwhelming and, as I follow him from one part of the place to the other, he tells me how the idea of ​​a fiesta mobile, which combines the desire to always experiment with new recipes and follow it with an artistic side, has led them to make change a predominant part:
We strongly believe that to help the artisanal movement to develop here in France it is necessary not only to be able to create a context, to produce new beers and to educate the taste, but also to let those who come to find us discover what is happening outside the country. This is why we try to offer our customers also other producers with whom we collaborate or which we consider of value.
In contrast with the IPAs drunk by Paname and Goutte, Fauve's style meets the American one with an explosive use of any type of hops, fruits, ingredients available on the market. Fauve is a cool brewery in every aspect, a stage that tells well about the new wave of craft beer that is passing through Paris, as well as being a good way to discover all the continuous evolutions of Bastille.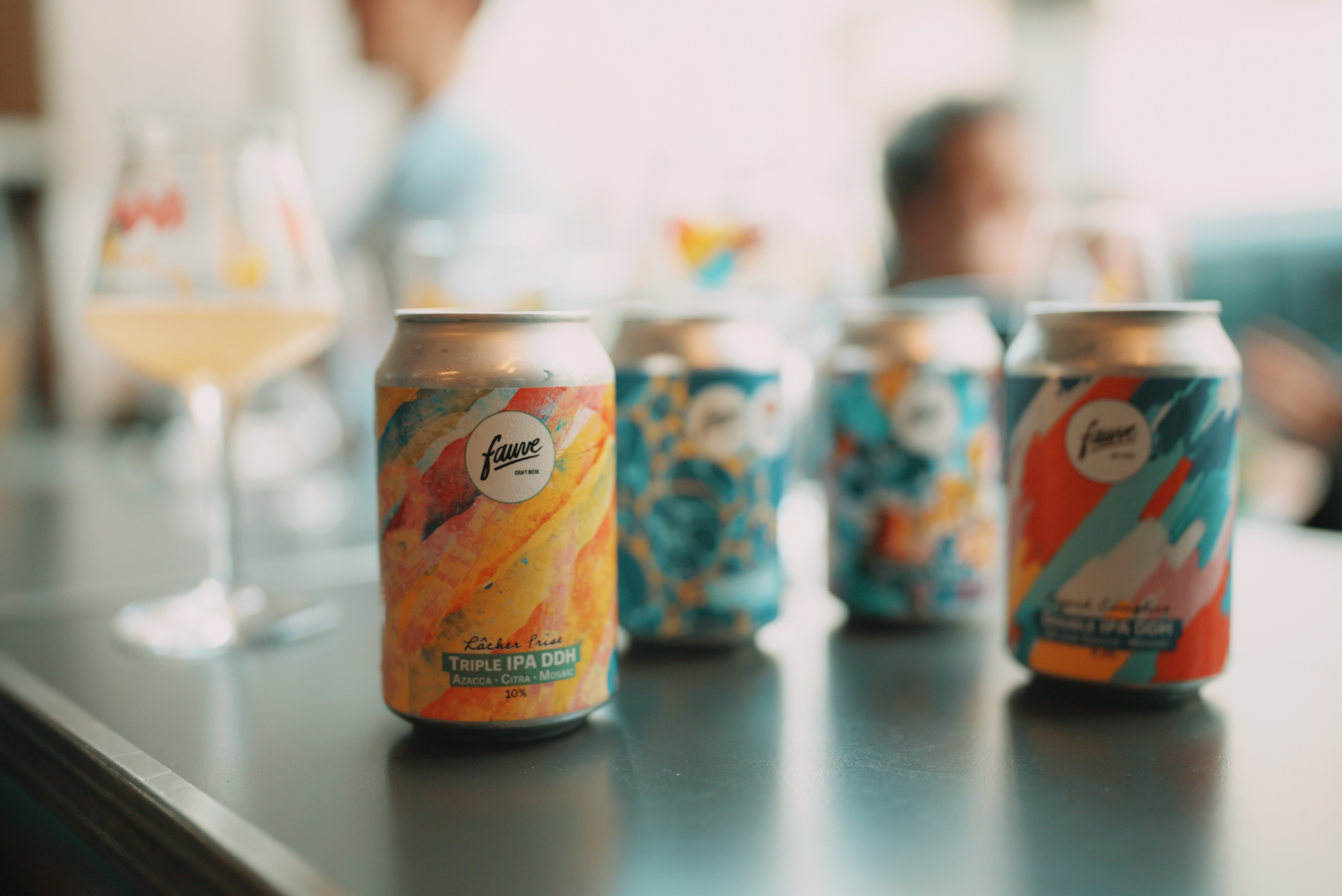 Ici c'est BapBap
https://www.bapbap.paris/ | 79 rue Saint-Maur 75011
Prices: €€€ / Tasted Beers: Originale Pale Ale / Herbe Folle Pale Ale Bio* / Rivages Grisette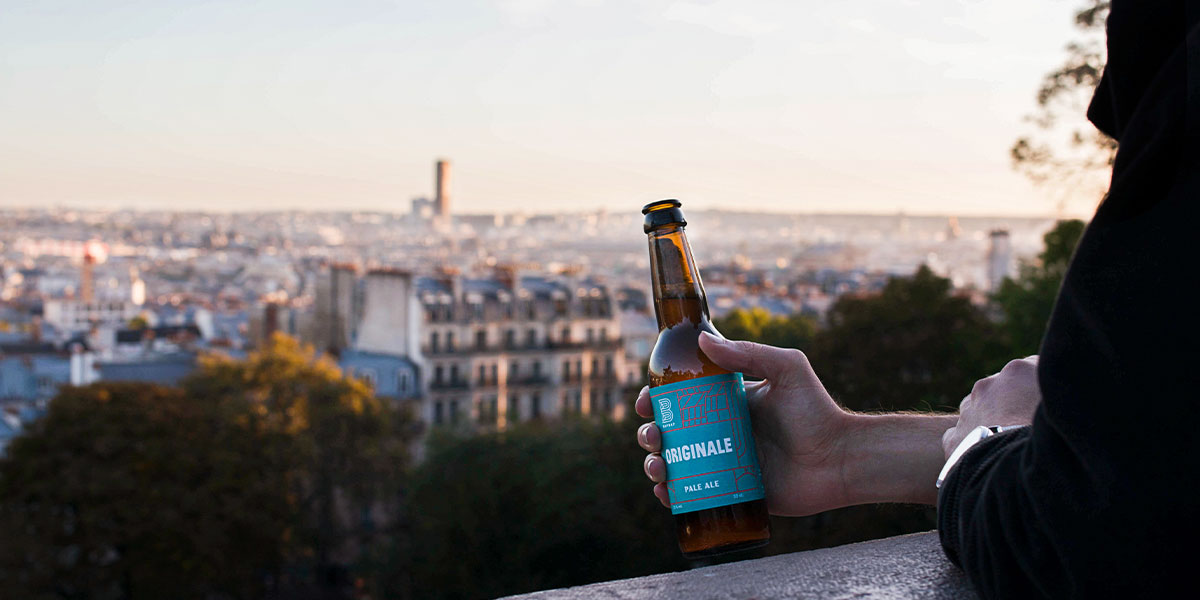 For understandable reasons we didn't make it to BapBap but actually we had already tried it previously in his maison in the 11th arrondissement. BapBap, born from the idea of ​​Archibald and Edouard, is the most central brewery in Paris, with its plant wedged just above the catacombs and with a second production center in Sucy-en-Brie. The style of the beers and the mood is young and fast and offers a fixed series of 8 beers (Herbe Folle Bio is one of those to try) in addition to the collaborations and les biéres ephemeres that come out from time to time: "Producing directly in Paris allows us to be closer to our customers, which means that we can serve fresh beer directly in our offices, we can deliver orders with electric vehicles in the city and, above all, we can carry out tours in the brewery to introduce our production methods. our goal is to make craft beer popular also in Paris, with quality products at affordable prices, exploring new realities that were not used to or aware of what this world meant before ".
BapBap is, like Fauve, a craft brewery in the making that has a direct and fresh approach to the world of beer but which, like all the others we met on our tour, deeply cultivates the relationship with the neighborhood, using its own idea to mark the maps a meeting point – not only tourist – with which to stir the branches of the movement of craft breweries in Paris: "We want to be involved in the local and social aspect of the neighborhood and of Paris in general, so we participate in Hello Ernest, with which we have developed a beer whose proceeds are totally donated to the social project, or we host small events from the realities around here and participate in the city's brewing events such as Cercle Festival, Montmartre's Harvest, Paris Beer Festival ". At BapBap, good feelings and tranquility are a fundamental component, and one of the most peaceful places to spend a late afternoon in the eleventh.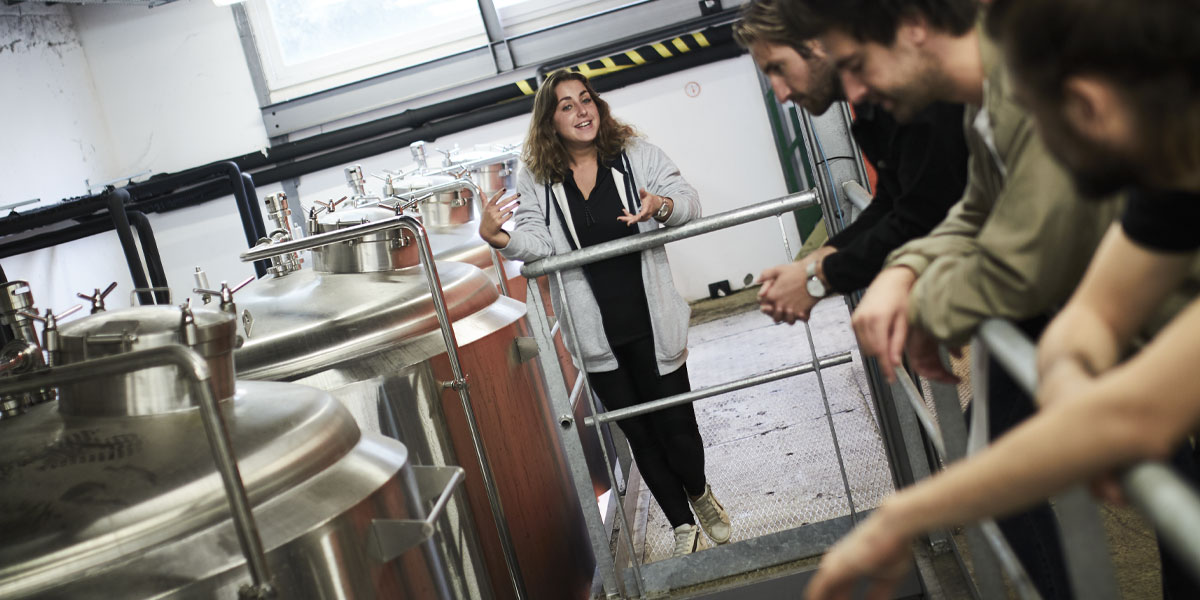 Other craft breweries in Paris:
Les Bières de Belleville
Deck & Donohue
Oskare
Balthazar
La Brasserie de l'Etre
Le Triangle
Places to drink craft beer in Paris:
Bar Demory Paris
Le Bouillon Belge
Le Barbylone
Brewberry
La Robe & La Mousse
Frog Brew Pubs
Le Bar Fondamental (LBF)
Words by Francesco Pattacini
Photos by Lorenzo Pasquinelli x Beeer Mag, 2022 ©