Words by Francesco Pattacini
Mikkeller, like BrewDog, represented a mystical imagery in the world of European and world craft beer. Just like the Scottish, also Mikkel Borg Bjergsø and Kristian Klarup Keller started in 2006 at home with the first recipes and then decide to invest in their potential starting from a series of beer firm-style collaborations that will kick off what is called the gipsy beer movement, producing an incredible number of different beers and styles. After Keller left just a year later, Bjergsø creates one of the most recognizable and important companies in Europe. The growth has been exponential and, starting from Copenhagen, they has arrived in Europe, in the United States and in China, collaborating with every possible brewery and starting their own franchise through personalized collaborations as in the adventure paired with the Berberé pizzeria in Milan. If for BrewDog has been the punk soul to distinguish them from the others, for the Danish brewery it has always been the friendly and relaxed style, the imagination and the particularity of non-stop brewed beers on which the adventures of Henry and Sally are represented, the characters created by Keith Shore and entered into Scandinavian folklore.
One of the most successful ideas for Mikkeller is represented by the organization of the first Copenhagen Beer Celebration (today Mikkeller Beer Celebration Copenhagen) which has become one of the most important festivals in the world in terms of size, breweries and one shot prepared for the occasion. After the postponement due to Covid, that of 2021 had to represent from every point of view a moment of relaunch, a showcase for the most interesting news of the moment and a return to normality. The MBCC 2021, however, is not and will not be the same as always. Of over 100 breweries, almost half, in a few days, gave up their participation in contrast to the direction taken by Mikkeller after the spring of the #metoo. The pressure of influence groups such as @womenofthebevolution and @emboldenactadvance, engaged in the fight against discrimination and for the inclusion of women and ethnic minorities, gender and sexual orientation, counted in the decisions of the breweries to abandon this event.
To try to understand the steps and the reasons why we have reached this point, however, we must go back to a few months earlier, to the red-hot May of the #metoo.
YOU TOO, MIKKELLER
The clean and fascinating image of the couple Henry and Sally begins to shake last May when the explosion of the #metoo started by the account of the brewery Brienne Allan that will upset the balance in the USA a lot, hitting the ropes more delicate of the fjords of Denmark. In fact, in a few days, even the Bjergsø brewery found itself having to respond to the complaints of sexual harassment, discrimination and bullying received by four women during their experience between 2014 and 2020 at the San Diego brewery and brewpub and in the iconic Warpigs, the brewpub in central Copenhagen that Mikkeller owns and runs in partnership with 3 Floyds Brewing. Bjergsø himself and Chief Operating Officer Jacob Gram Alsing end up in the center of the storm, both for acting directly and for knowingly not doing anything despite complaints against other male employees placed in command posts.
The growing tension around Mikkeller converges in the first week of June in the protest of @mikkellerbeer.protest, which arrived at the same time as the first complaints, and the posting of the three posters outside the brewery headquarters. The reference of the protest is to a series of problematic initiatives carried out by Mikkeller such as Female Beer, a beer created to promote female empowerment in collaboration with @girlsareawesome, from which the association itself disassociated itself in the following days, and some labels with a racist background (such as Mexican Ranger and Kihøsk) left the market but never retracted by Bjergsø and associates.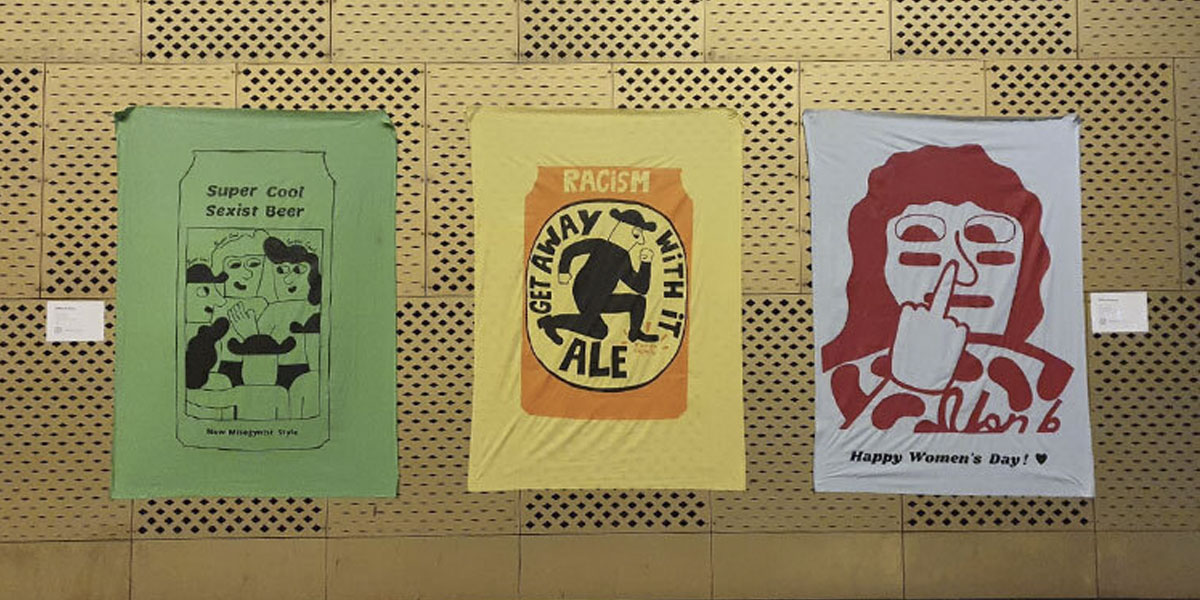 A fundamental role in the communication and dissemination of the testimonies was played by Fanny Wandel (@fanny.wandel), manager of a cocktail bar in Copenhagen, who was a spokesperson and translator directly from Denmark of what was happening. In a short time, with the spread of the stories through the @ratmagnet profile, Fanny begins to receive and publish private messages too in which episodes of sexism and harassment received in Danish breweries and pubs are told:
«This really all began back in April for me. I was shown a Facebook group that a celebrity chef here had made, which was for "meat loving politically incorrect men". It was viewed as a 'safe-space' for men to write "harsh sexist things with a twinkle in their eye, without fear of the wife or girlfriend seeing it" (direct quote from translated comment). Women were referred to as 'dishwashers' and 'sperm containers' and some men posted photos of their significant others without permission. 
It was shocking. Then I saw a lot of industry men I either knew or knew of in that group. Men who had supported me as a woman in the industry, but somehow felt a space like this was okay. This was all in Danish, and since so many in the hospitality industry here aren't Danes, I started translating/summarizing news in relation to it, and soon started sharing other issues of sexism within hospitality as well. Fast forward a month later, and I'm shown Brienne Allan's account (@ratmagnet), where women were sending in their experiences with sexism in the brewing world. There were anonymous stories from Copenhagen which I reposted. I then offered to collect stories and pass them on to a platform called @everydaysexismprojectdanmark. When I started to get some sent in, they were almost exclusively Mikkeller, and those who contacted me wanted it shared as soon as possible.»
In addition to the name of Søren Wagner of Dry & Bitter who will subsequently leave his role as CEO due to what happened, a video linked to Mikkeller appears for the first time, in which Bjergsø and three other collaborators find themselves at the table with Umut Sakarya (the founding chef of the group 'dedicated to politically incorrect men who love meat'). In the video (visible in the album Pt. 6 of Fanny's featured stories) Sakarya refuses to shake the hand of the only woman present at the table, later claiming to be one of 'young girls and blonde beers' (here some news about character) with everyone laughing.
«A huge reason why I started, and persisted to talk about sexism is because here in Denmark we're facing a staff shortage after the pandemic», Fanny told us, «It's a male dominated industry across all sectors (food, beer, spirits), and there was a huge opportunity to diversify that I felt I had to make people aware of. We often see an issue get a lot of attention for a week or two, and then the next issue arises and our attention is diverted to that. This time, thanks to the momentum that Brienne created, many weren't willing to forget.»
Among the first to denounce the San Diego incidents there is Megan Stone, brewer, lawyer and activist, awarded in 2021 as Person of the Year at the Craft Beer Marketing Awards for her commitment to the recognition and inclusion of women and  LGBTQI + community within the industry. Megan was Assistant Brewery at Mikkeller USA for 11 months and, as reported by Good Beer Hunting, had already reported such incidents to the San Diego staff.
All women, as reported by Kate Bernot, claim that the company's negligence in taking action has caused them emotional and / or physical damage and for this reason they have been forced to resign or leave the company. The three former San Diego employees described a high frequency of staff changes caused by bullying in the workplace or being fired for complaining: «They let me know if I wasn't happy with how [Alsing] said things, that was my problem and I had better leave», Megan told Bernot.
«My mental health was absolutely at a minimum», one of the women told GBH about the period at Warpigs, «I cried every day when I came home from work and I decided to quit without having an alternative. It was one of the best decisions I've ever made.» Megan describes the culture of Mikkeller San Diego as in a "constant state of anxiety", determined by incidents such as that of her superior Mikkeller San Diego (later dismissed according to the Danish brewery) at the time told colleagues that she would 'fucked well', while colleagues repeatedly questioned her ability to engage in physical brewing activities such as cleaning tanks or lifting bags of grain as a woman.
While the words collected by Fanny and those told by Megan and the other women are collected and go around the world, constituting a global movement no longer willing to tolerate this type of behavior, Mikkeller waits over twenty days before publishing Harrassment and inequality in the beer industry, a message in which the brewery recognizes the possibility of events that could have caused damage to its workers and apologizes for it, promising changes. What is criticized, however, is the lack of precise indications and condemnations regarding personal responsibilities and the lack of concrete decisions in which one's faults are admitted and an attempt is made to repair the damage caused. A passage that leaves the question open.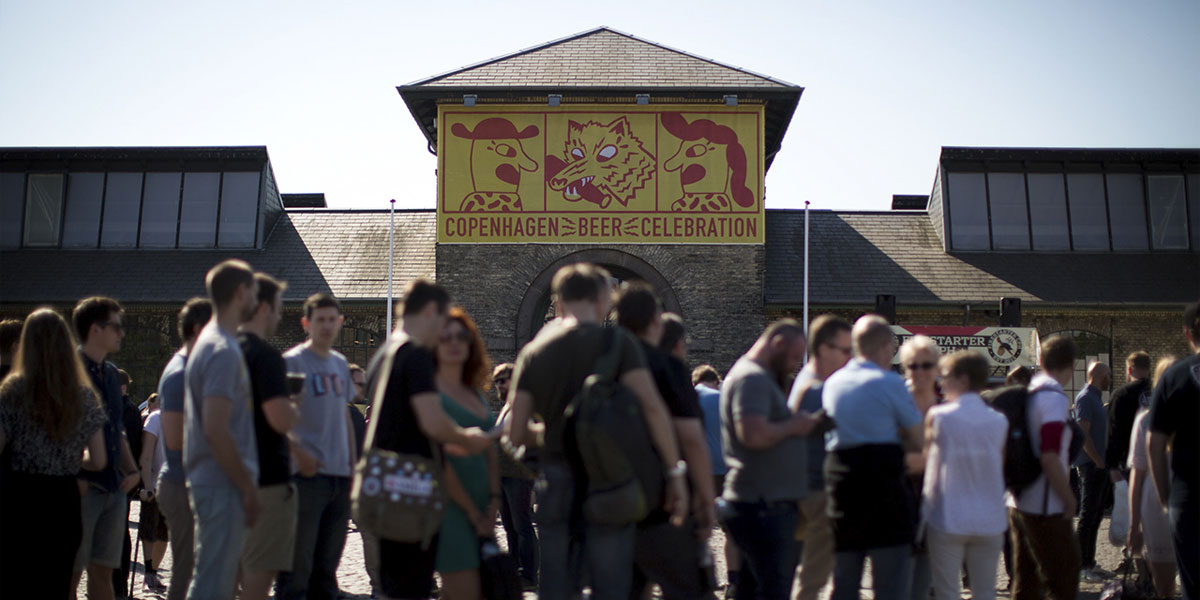 THE MIKKELLER BEER COMPETITION COPENHAGEN OF DISCORD
The passing of the months and the definitive reopening of this summer have not, however, stopped the ferment and activism, with concrete commitments on the part of the community in requesting explanations and concrete interventions from the individual realities, both continuing to talk about it as in the case of Mikkeller (which will not release official communications relating to the theme for four months and will not produce any actual changes) or by creating projects such as Brave Noise Beer, in which the breweries that choose to produce it undertake to respect a code of conduct based on safe spaces and inclusive environments for workers, transparency and planning, following the example of Queer Brewing Project and Black is Beautiful, producing an awareness and tracing a type of sensitivity where there was not before.
The Mikkeller Beer Competition Copenhagen 2021 could not, for all these reasons, go unnoticed.
«In the case of what happened with MBCC 2021», remembers Fanny of the last days, «I woke up to a message from someone, who was concerned about how the festival would be in light of this recent debate around MeToo. Over the course of 24 hours the community was upset, we had found and shared the list of participants, and it wasn't long before the first statements started going up.
We live in a consumer driven world. Mikkeller is definitely a brand which is built around that fact. People want to know that they put their money into companies with the same values as them. After months of sharing and organizing information on my page, people were able to catch up on what was going on quickly and take their own stance on the issue. That's all most of us have ever wanted: for people to start participating in this conversation.»
Immediately after the official announcement of the festival participants, some of the guest breweries decide to abandon the event (here the updated list), Dominion City Brewing, Collective Arts Brewing, The Veil and Kernel are followed by others, including one breweries involved in the Brave Noise project as a Fair State. The strength and determination with which the opinions and the activism of the communities have made it possible to obtain this result is evident and becomes even clearer in the case of a rather large group of British breweries (including Northern Monk, Verdant, Wylan Brewery, DEYA , Burnt Mill, North Brew, Boundary Brewing Cooperative), who gave up after an initial declaration of wanting to go to Denmark anyway.
Faced with the first renunciations, Mikkeller reacted by showing his renewed commitment by publishing a code of conduct for those who would have been at the festival but, on the same day, Bjergsø on the pages of the Berlingske Tidende launches himself with harsh words against what is happening, accusing the community and Fanny to have incited the breweries to withdraw from the festival so as not to suffer a media pillory:
I don't know why they have the desire to hit Mikkeller. But activists on Instagram are pushing my industry peers and friends and trying to destroy my festival and ultimately my business.
These statements, however, only exacerbated the confrontation, showing the difficulty and chaos within the Mikkeller establishment on this issue. On the day of Bjergsø's statement, the breweries involved send a signed message to Fanny stating that they never received any pressures or news from Fanny prior to the decision to leave the festival.
When we contacted Mikkeller, on October 15, to ask about what was happening and to give the brewery the opportunity to respond to the accusations and requests made by newspapers and communities, Pernille Pang, Head of Press of the brewery, replied:
Within the last four years, we have had a handful cases of poor working environment and harassment locally at a few of Mikkeller's locations. We have acted on them as they came to our knowledge but must acknowledge that we should have been more proactive in preventing these incidents. Mikkeller's core values have always been centered around diversity and inclusion and we deeply regret that some employees did not live up to these standards. We have since done everything we can to strengthen our internal systems and policies.
We really want to help create a cultural change in the international beer industry, and the debate in recent years has been healthy – both the one generally taking place and the one that has taken place in the international craft beer industry. We would like to play an active role and help push things in the right direction, and it is our hope that we in continuation of the MBCC, can meet with breweries and the people who are pushing for the changes to discuss how we can grow and develop together
We are currently inviting the various parties to a forum, and hope that we as a united industry – and the stakeholders around it – here can create the basis for a much-needed change.  
What Pang writes to us, which will similarly be reported in other newspapers, is the first official statement in which Mikkeller acknowledges the existence of harassment and violence reported by Megan and the other three women, which took place between 2014 and last May, four months later. This attempt by Pang and Mikkeller to mend, probably in view of an attempt to stop the exodus from the MBCC, is the first partial opening in four months, to be followed by other official statements on their responsibilities and the steps to be taken, until October 17 when on his profile Bjergsø apologizes for the words said in the interview with Berlingske and for the inability to understand the matter and not having done enough to prevent it:
«We didn't do enough. There is really no other way to put it. It has taken me a while to really acknowledge the extent of the problem, but it's clear to me now. We should have been more proactive in preventing these incidents. We acted too little, too late. We also should have been in touch with all ex-employees who were impacted as soon as the incidents became apparent to us. This was an inexcusable mistake. We have reached out to them and we will sit down, listen carefully to their experiences and learn.
Mikkeller's core values have always been centered around diversity and inclusion and we deeply regret that some employees did not live up to these standards. I acknowledge that our industry has a male-dominated culture, and as a leader in this industry, I have a responsibility to go in front and do my part to make the industry as inclusive as possible.»
This will be followed by a final statement from Mikkeller's staff describing the next steps.
As Megan writes in one of the comments on Bjergsø's post, inclusive does not necessarily mean fair, one of the fundamental terms to be claimed by the movement and necessary passage for inclusiveness and the same opportunities to be ensured for all. This, as in the case of Brave Noise, means carrying out the commitment for real change, addressed through concrete steps such as the introduction of codes of conduct and the commitment to transparency, guaranteeing all the same rights, forming working environments positive that they care for the community inside and outside the brewery. Obvious practices, maybe yes, but they are so important that they must be signed and shared by everyone. What happened at MBCC 2021 and the steps Mikkeller was led to take show the importance of a certain type of activism, for the advancement and protection of an industry tired of its boys club tendencies and sad old habits. let it thrive until today. A theme that Italy too, sooner or later, will have to deal with.